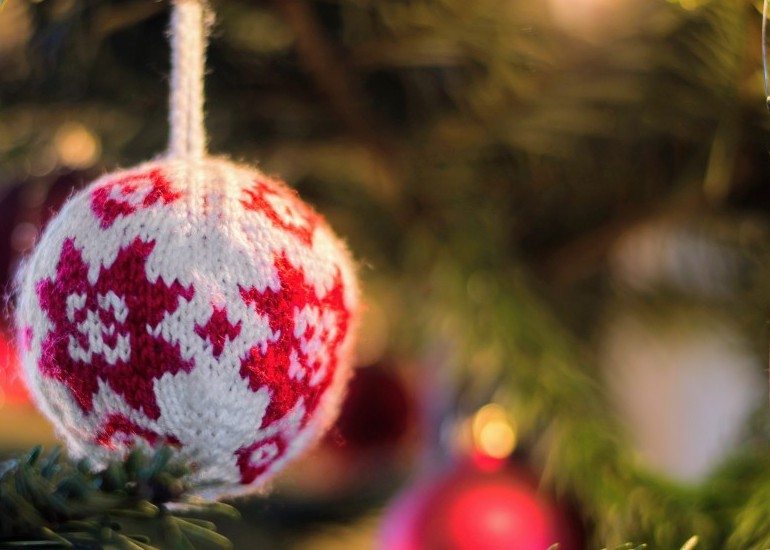 Happy Holidays to all! May the season be bright and cheery for all!
Gift giving and receiving gifts is the best part of the Holidays for sure!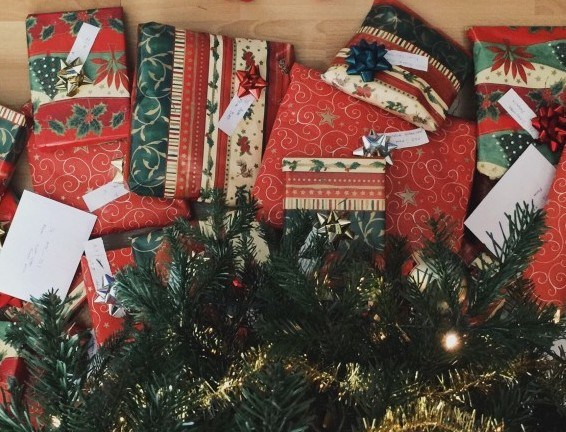 What happens to all the pretty bows, ribbons, and wrapping paper at the end? If we recycle them, it shouldn't be a problem right? That's what we tell our selves anyhow.
The truth of the matter is that wrapping paper is not the best for recycling because of the heavy inks, glitters, and foils, etc… All the pretty decor on the paper makes a sludge that requires even more chemicals to process it, and most recyclers do not want to deal with it.
"I'll just burn mine." Is the next thought, well, think again, the inks and foils and such, also create carcinogens that are very harmful to our lungs! In other words, that's a big NO! NO! I have to admit that for many years, I burned my wrapping paper, not knowing that I was putting my family at risk.
So then what can we do to lessen the blow to the environment and still have beautiful gifts to exchange? There are quite a few options out there actually.
Reusable Hemp Gift Bags
There are so many to choose from! I found some of the best prices on Amazon. They are my first stop for most items, as I find some of the best deals on Amazon.
Like these RUSPEPA Merry Christmas Gift Bag w/ Hemp Handle & Tags, it is a pack of 6 bags that vary in sizes selling for $11.99. These are ideal for almost any gift, and can be reused for years to come, simply put them away with your holiday decorations, and break them out every year.
For those little awkward items that are a pain to wrap, DierCosy 10Pcs Christmas Sack Gift Bag Linen Hemp Gift Bag, this is the perfect gift bag to use instead of wrapping paper. I find it quite handy that you can wash them as well if they get dirty, it makes for fresh gifting.
For the medium to larger gifts you can use CleverDelights' 10 packs of 12″ x 20″ Red Burlap Bags with Natural Jute Drawstring. These bags are a beautiful red, and will look stunning under your Tree!
These are some wonderful alternatives to wrapping paper. By using them we could cut down a great deal of waste during the holidays, and save some trees in the process.
Each year 4 million tons of shopping bags and wrapping paper overload our landfills. Buying a set or to of these bags could help ease a lot of the burden on the landfills during the holidays.
Gift Wrapping Made of Hemp And Other Recycled Materials
If you just have to have wrapped gifts under the tree there are some wonderful wrapping papers that are easier to recycle, and are very attractive as well. Here are a few that I found on Amazon while shopping around.
One choice of paper to help set the holiday mood is Kraft Classic Wrapping Paper Set. This gift wrapping paper is high quality, thick wrapping paper. This paper can be used for crafts, table coverings, and other creative ideas as well. Being multi functional and attractive, makes it well worth the purchase!
You get 6 rolls that are 30″ by 10′, and there is a variety of sets to choose from. The paper is not only easier on recyclers, but is made from recycled material as well.
Ankuka Kraft Christmas Wrapping Paper Set is similar in quality to the Kraft wrapping paper. It is thick and of high quality as well. Ankuka offers 5 rolls of paper, each roll contains 30″ by 10′ of paper, so the rolls are the same size. I guess it depends on how much paper you feel you need.
Christmas Tree Kraft Paper Hanging Tags Xmas Present Gift Labels provides you with 200 tags with strings. That is enough tags for at least two years, maybe three depending on how big your gifting circle is.
Tree Kraft paper is made with recycled materials and hemp, the stings are made of hemp fibers. There is a wonderful assortment for adding more diversity of holiday cheer under the tree.
Decorate Your Packages With Bows And Ribbons You Make
Ribbons and bows are not recyclable on an industrial outlook, but you can reuse those little buggers every year if you save them and apply a bit of tape. Aside from that throw them in the trash, because they clog up the recycling system.
There are several styles of hemp ribbons that you can make bows from and tie your packages closed with too. Amazon has a few that I found to be fitting and attractive for the holidays.
Holiday Burlap Ribbon Roll Jute Red Fish Silk Hemp Rope is one that will make some very beautiful bows, and will effectively tie a package closed.
The ribbon can be reused just like the bags, all you have to do is put them away with your decorations each year.
If you find that ribbon is too thick or you want to add more flare to your packages as well, there are other ribbons to choose from. One product is Jillson Roberts 6 Spool, it is 1/4″ wide by 50′ and is available in 16 colors. If you are a Prime member, you will get free shipping on this item.
Buying these ribbons allows you to put a personal touch in the beautifying of your gifts. In turn, this makes the gift have more meaning to the recipient.
Our Gifts Can Still Look Beautiful With Recycled Materials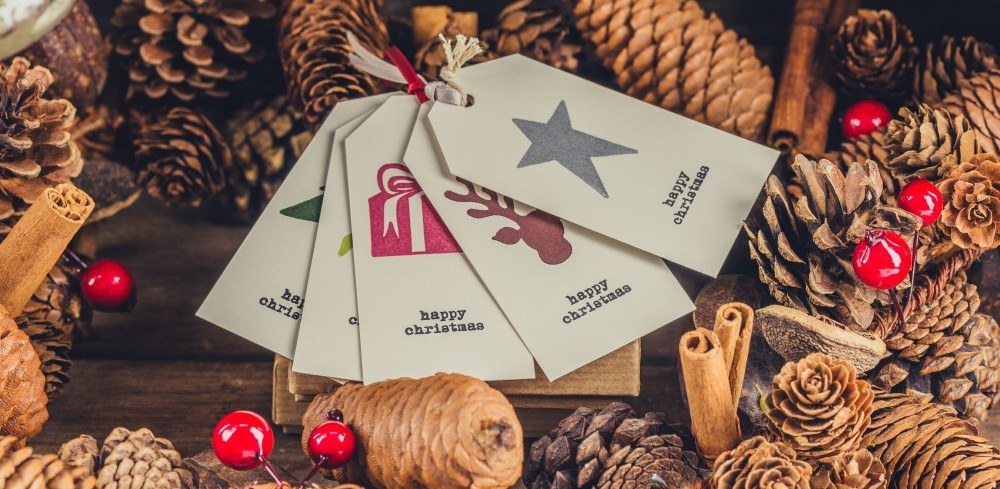 With the ever growing rate of consumers, we need to start being more mindful of our purchases, and this is all part of it. The holidays create a huge amount of waste for our landfills. And if not properly recycled, extra work on the recycling factories that have to sort out our mess.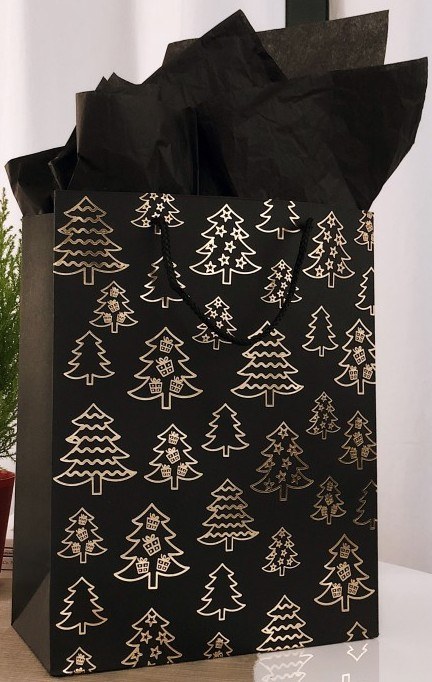 Reusable gift bags are probably one of the best ways to give gifts in my opinion. Not only do you still get the pretty outside package, but you also have something to carry your gifts home in as well. And next year, you can reuse the same gift bags over. In the long run it saves money too.
The bags can be very pretty and made for any occasion, not just Christmas and Hanukkah. You can find them made from hemp cloth to hemp paper, and other recycled materials, and they are a perfect substitute for wrapping paper, and you can buy a combination of styles so your gifts do not all look the same under the tree.
I don't think it's too much to ask for us to use reusable gift bags and wrapping paper that is easier to recycle. Leaving less of an environmental footprint from the holidays couldn't hurt.
Using less wrapping paper will definitely help, as most wrapping paper is made from trees.
I know a lot of people are wondering why I have not mentioned the purchasing of live tree versus fake trees. This is my opinion on that. The average Christmas tree comes from a lot and is farmed, much like vegetables, only trees.
It is not like we have our entire population out cutting their own trees, ravaging the forests every year. That is what the paper makers do daily, not the families enjoying their Christmas with a tree once a year.
Having a real tree or a fake one is a matter of choice in my opinion, and no one should be scrutinized for their choice. Be careful with either tree type, both can be fire hazards if not cared for properly, that is my only opinion on which Christmas tree is best.
If you are in need of alternative gift packaging this year, follow any of the product links above and take your pick. I found some really nice offers for some quality products.
Let me know what you think about the products I have found and my review. Feel free to leave a comment below and I will get back to you as soon as possible.
As always, thank you for reading my review.
Stacie Fortson
Go Green With Hemp