Are you shopping for quality CBD at an affordable price, there are so many companies to choose from, it is hard to pick one. They all make claims of being the best and having the best deal, the sales pitch is almost overwhelming to the average consumer.
If you want to buy your CBD from a natural down to earth company, look no further, Evo Hemp is your place!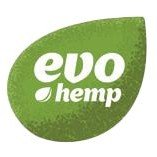 They are not pushy salesmen at all, and they offer a 100% refund if you are dissatisfied for any reason. Another bonus is they offer free shipping on orders over $20 (US). This is one fabulous company!
Who Is Evo Hemp
Evo Hemp is a U.S. based company with the intent of making hemp food and supplement products more available and affordable for everyone
This company started in the poorest place in the United States, Pine Ridge Reservation. This was in hopes of bringing prosperity to the Native Americans, they met with Alex White Plume of the Lakota tribe and devised a plan to grow quality organic hemp and create products from it for sale.
How does Alex White Plume feel about hemp? "Hemp is our new Buffalo" is what the quote reads, so I would say he is very positive about this.
Being transparent seems to come natural to Evo Hemp, they don't hide facts from their consumers, nor do they make false promises about their products. You can go to their page and pick a product, before you order you can check the third party results on their quality control page.
Hemp CBD Products
You can get their Tincture in a range of strengths from 250mg to 1500mgs, or softgels either 450mgs or 750mgs. Having access to the third party testing lets you know more than just the CBD and canabinoid count, it also lets you know that the supplement is free of molds, pesticides, herbicides, and other harmful agents.
Both products are made with full spectrum
The customer reviews of this product have been all 5 stars, except one, he was only unhappy that his dropper didn't work, even though the product was great as he stated, he gave 3 stars for the dropper malfunction.
Hemp Food Products
All the food products offered by Evo Hemp are Gluten free, dairy free, and are non-GMO. This cuts out a lot of allergy issues. Unfortunately, they are not nut free, sorry to all with nut allergies.
Evo Hemp has a large variety of tasty hemp bars. The best way to pick your favorite is to order the Sampler Box at $19.99. There are a couple sampler boxes, so you can choose which of those you like. Every review has been great so far, 5 stars, stating what great flavors there are and that they are filling and satisfying snacks.
I am going to be trying the Sampler Box at $19.99, to see what each flavor tastes like!
They offer Hemp Hearts, which is hemp seeds. These are great for salads, shakes, baking, and just to eat by the handful. They offer a great source of completely absorbable protein and amino acids, and are the perfect addition to any diet!
Protein powders that are naturally dairy free and have no additives or preservatives. Like the hemp seed this powder contains a perfect balance of the omegas 3 and 6 and all the essential amino acids we require. If you need that extra protein in your diet these powders are exactly what you're looking for!
Evo Hemp's suggested uses for their Hemp Seed Oil are as follows:

"Drizzle on top of salads or blend in dips such as hummus for an omega boost. Apply on clean skin or hair to heal and moisturize. The possibilities are endless."
This is exactly what I would do with it as well. This is the best price I have seen for 8oz. of Hemp Oil, what a steal at $10.00.
Hemp Apparel
So far they only offer ball caps that I have noticed, but these are some quality caps. I am sure that this will grow in time.
The ball caps are made of 100% hemp fibers and offered in two colors, natural and blue. What a steal for a quality ball cap for only $15! We all know that hemp is the best for wicking moisture, who doesn't need this feature in their ball cap!?!
Also, hemp does not hold odors, I don't know if you have ever smelled your hat after a hot sweaty day? I can tell you, it is not pleasant, even if you just washed your hair that morning. This ball cap, could cut that odor down a substantial amount I would think.
Affordable quality hemp products grown and produced by Native Americans, how can it get more natural than this? This is a better and more lucrative income than casinos on reservations, and comes with no negative effects only positive! This Indian Reservation could see a total turn around in their economy during the next year or two, I am sure it has already benefited.
By offering a Rewards program this is incentive for you to shop here, as the prices are already low, and they are offering even more discounts if you shop with them on a regular basis. You can subscribe to products for cheaper prices, or you can buy them at a one time price. I have seen this program on other major sites, to be a smaller company offering this is awesome I think.
100% refund if unhappy, free shipping on orders over $20 (US), those speak for themselves, I do not need to expand on them. Aside from saying that they are fabulous offers!!
With all the assurances of quality products being produced for our purchasing ability, the affordability of the products, and the satisfaction guarantee, I would say you can not go wrong with ordering form Evo Hemp. You would be supporting a US community that very much needs it, and will appreciate your shopping loyalty more than you could know.
I would love to hear your thoughts on Evo Hemp and their products. Please feel free to leave a comment below.
As always, thank you for reading my review.
Stacie Fortson
Go Green With Hemp