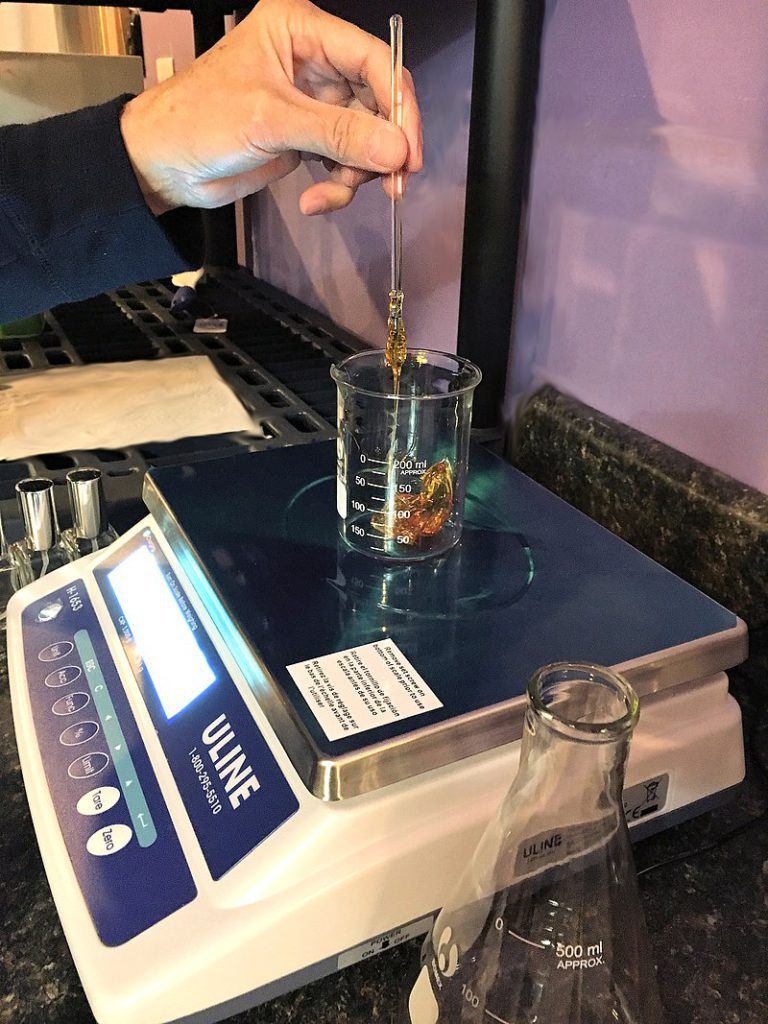 With the recent spike in CBD Oil manufacturers, one has to wonder about the quality of the oil they are buying. If you have been shopping for CBD lately you will notice lot of companies offering a Third Party Test result to prove the quality of their CBD products.
Well, what exactly is a "third party test", and who preforms them? Are they required, as one would think? Just how accurate are they? Who regulates all of this in the first place?
Having the third party test results is supposed to make you feel secure, according to the manufacturer. But if you don't know what one is, how to read it, or what it is supposed to contain in the first place, the report will do you no good.
These are some of the many questions that I think we as consumers, need answers to!
What Is Third Party Testing?
When it comes to CBD and other drugs, third party testing is done in a laboratory by certified scientist. They break down the components of the cannabis oil to find how much of each cannabinoid is in the oil being tested.
With the laws varying so much between states, this is a very important report!
The best third party test to see as a consumer is an independent third party test result. This means that the laboratory is not in connection with the manufacturer or the consumer, so they have a completely bias report. In other words, the outcome of the results will not benefit the laboratory in any way, so there is no reason to favor either side.
Is Third Party Testing Required And Who Preforms Them?
There is no testing required for any CBD products. This I found hard to believe! But it is true.
There are several labs manufacturers can choose from to preform their CBD level test. Independent labs are reputable, and are more likely to give the biased opinion you, the consumer, are looking for.
EVIO Labs is one of the many labs used by Diamond, as is ProVerde, and Reseach Triangle Park Laboratories, Inc. These three laboratories are the top in the nation.
"EVIO Labs is the leading national provider of accredited testing. This is one very professional and busy laboratory, working with both the agricultural and biomedical industries.
ProVerde, is probably EVIO's biggest competitor right now in the cannabis testing field. They both offer quality test and results, and both have outstanding scientists on their staffs.
Research Triangle Park Laboratories, Inc. test for all sorts of things, like pesticides, contamination, toxic chemicals VOCs; banned substances, and product purity.
Are Third Party Test Results Accurate, Who Regulates This?
The FDA recommends that consumers be cautious of whom they buy their CBD products from, as they are not regulated by the FDA. Some of the companies out there are not being forth coming about the actual CBD contents of their oils. While there is no real regulation of these oils the FDA has been stepping in and randomly testing products.
The FDA has found some companies that are not completely honest about their CBD levels. They have sent these companies warning letters, to let them know they are not in compliance with the Federal Food, Drug, and Cosmetic Act. They give them 15 business days to improve their product, or to give a time line in which their product will be improved, otherwise, the FDA shuts them down with possible fines.
So, while there is no official regulation, we do at least have the FDA stepping in and randomly checking these companies out for honesty. We as consumers need this, after all, this is a supplement claiming to support some major health benefits, and it is not completely cheap.
Companies With Independent Third Party Tested Products
Doing the leg work is what I am here for, I have been looking for trusted CBD companies to promote on my site and I definitely have been picking the right ones. So far every single company that I have done reviews for are independently third party tested. There was only one manufacturer that did not show the lab results, CBD Essence.
With CBD Essence, their lab report is not yet available to the public so I did not include their logo. They are third party tested, but I sure do like to see the certificate! I can research the lab to find out if it is independently owned, but only if I have the name.
Diamond CBD is one of the safe companies to order from. Some of their products have multiple test results from different labs. That goes above and beyond for quality assurance in my opinion. Diamond even provides a report from Toxicology Associates, Inc. to prove there is nothing to get you high in their products.
GoGreen Hemp is also a safe company to buy from. They do not say Independent third party, but they are. Upon looking at their lab certification I noticed that Diamond used the same lab for some of their products, ProVerde .
Made By Hemp is yet another reputable CBD manufacturer. This manufacturer also used common labs for testing as Diamond and GoGreen Hemp.
All three readily display tab links to their lab results, this is a very important thing. Not only so you know that you are getting what you paid for, but also so you can prove what the contents are in your cannabis oil in case you're in a not so cannabis friendly state.
CBD made from hemp is legal in all 50 states, marijuana is a totally different story though. And being able to prove that there is little to no THC is imperative for legal purposes.
Shopping For Quality CBD Made Easier With A Little Help
With so many choices of CBD manufacturers, it is hard enough to make a decision between them for prices, worrying about the quality of the product you are buying is just as important.
Make sure you have a third party test and preferably an independent one at that. After that it is all in what form you want to take your CBD in, and what fits in your budget the best.
I know the four companies I listed above will be very safe choices for quality and purity. Feel free to follow any of their links and check them all out. Pick which one is best for you and place an order today!
I hope my article helps you find the quality CBD products you're looking for. Please feel free to leave a comment below. I would love to hear your opinion on third party testing CBD products.
As always, thank you for reading my article.
Stacie Fortson
Go Green With Hemp