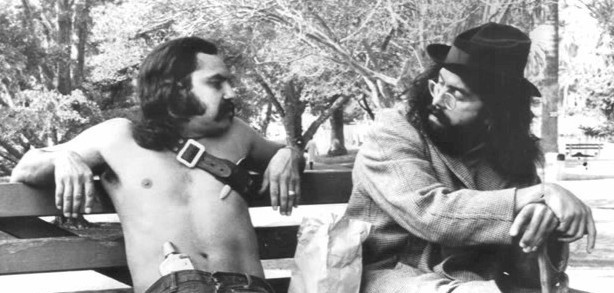 We all know and love Tommy Chong for his part of the comedy duo "Cheech and Chong", for years they made us laugh with their "high" antics. Their comedy skit also lead to Tommy Chong's advocating the use of marijuana. He has been a long time activist for the legalization of marijuana.
Things took a serious turn for Tommy Chong when he announced he was diagnosed with Prostate Cancer on June 9,2012. He began with treatment right away, and discovered that CBD products worked wonders on his ailments. Hemp CBD is his choice for medicine.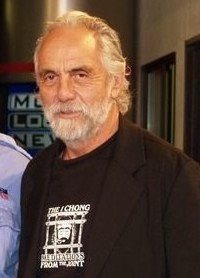 That's when his search began for a company to help extract his premium CBD oil and create other products as well. He wanted only the best to manufacture his CBD products, after all, his very own health is at stake here.
He came across Diamond CBD, who's main focus is to research and developed CBD products to the highest quality level, and to make them available for sale worldwide.
Chong's Choice CBD Oil
Tommy Chong united with the Diamond CBD company in 2017 to create a very premium line of CBD products. He chose Diamond for their excellence in product manufacturing, and quality.
They derived a line of products for Chong and called it Chong's Choice CBD that include Gummy Bears, and watermelon gummies, vape pens and additives, and oil. I have found some great bundle deals as follows…
You can get your choice of Chong's Choice CBD Products from Diamond CBD today by following the desired link above. When you get your order remember to follow all dosing suggestions for maximum results.
Diamond CBD is a U.S. based company and they buy their hemp from U.S. farmers. Their production team is made of doctors and scientists that are striving to create the absolute best quality hemp derived CBD products available.
Their hemp CBD contains a large spectrum of cannabinoids and other naturally occurring molecules found in hemp oil, and they are lab tested for purity and strength. The CBD cannabinoid is being found to have a good deal of health benefits, and is safe to use.
Quality in the manufacturing of the product is equally important to the quality of the product. At Diamond CBD, they take pride in hiring only the best to produce the best.
Exactly What Is CBD, And What Are The Claims of This Product?
CBD is a naturally occurring element in the hemp plant. There are several cannabinoids found in the oil, but CBD is the one everyone is focusing on. It is said to have some wonderful health benefits, such as…
Anxiety relief
Epilepsy
Parkison's disease
Huntington's disease
Glaucoma
Sleeping disorders
Help treat Diabetes
Helps with Acne
Joint Pain Treatment
Anti-inflammatory
Helps Quit Smoking
Neuroprotective Benefits
The list I have compiled is combined from several articles I have found. I encourage you to do research as well, it never hurts to get more information!
There are a few cases of people with very sensitive systems to have side effects, but most people do not. Side effects include dizziness anxiety and depression, and very rare but it does happen psychosis.
Remember: always consult with your physician about any supplement when treating any illness be it physical or mental! Never self diagnose or self treat, this is very dangerous!
Is It Safe To Use?
This product is very safe to use, while there have been no reported cases of overdose, you should always follow the recommended doses on the bottle for maximum benefits.
While you're getting your dose of CBD, you are also getting all the nutritional health benefits of hemp. Hemp naturally contains a perfect balance of the omegas in a 3:1 ratio, is high in good plant fats, and has many amino acids as well. This is one of the most well-rounded supplements available.
This is a great alternative for the medical benefits from marijuana because it contains no THC, this means, you will not get "high" from using CBD. You will only get the medical benefits, this is great for people seeking just that, not everyone wants to get "high" or intoxicated feeling.
Using CBD Oils and Other CBD Products
In the end it is a personal choice whether CBD products are right for you. It is not a cure all of any sort, it is just a wonderful supplement that is now available to be enjoyed by all that care to use it.
There are some wonderful stories out there from people who have benefited from using these products, as with any supplement, it will work differently for each person. Each person has their own biological make up, if you are sensitive to this product it may not be for you.
If you feel that you would like to try it or if you need to reorder, feel free to click on any of the product links in this article. Any link takes you to Diamond CBD which is the main distributor for Chong's Choice CBD Products.
I would love to hear your opinion on Chong's Choice CBD Products, feel free to leave a comment below and I will get back to you as soon as possible!
Thank you as always.
Stacie Fortson
Go Green With Hemp