There are so many reasons for a person to choose to use CBD. My personal reason was chronic back and knee pain. I was in constant pain, sometimes I wondered how I would make it through the day.
At the time I was cooking at a very busy restaraunt and my fiance decided to get us some CBD, after researching it and seeing that it was beneficial for both of us in many ways. When he first told me about it, I was reluctant about how well it would work.
Growing up, hemp, was not the plant anyone wanted, it didn't get you high. Also back then hemp wasn't grown for medicinal uses, it was farmed by very few farmers even. But what was grown, was grown for industrial uses such as making rope, paper, linen, and other various items.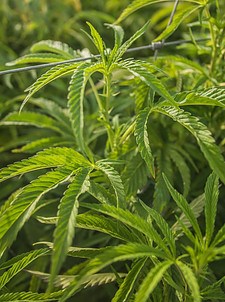 When hemp is grown for industrial uses, it is planted very close together so there are very few flowers on the plants. It is mostly stalk, which is great for the strong fibers hemp provides. When hemp is grown for medicne, each plant is planted in its own space to provide great flowers to bloom. This is great for capturing the terpines and canabinoids.
I went a head and tried the CBD, and to my suprise, it worked better than any over the counter pain reliever. Yes, it costs more than the over the counter pain relievers, but knowing that it is all natural, and your body doesn't have to filter out any of the by-products like with pain relievers, it makes a huge difference. Remember, your body is your temple, be kind to it.
Picking Your Preferred Form Of CBD
This is certainly a personal choice thing, only you will know how you like to consume your CBD. There are oils and tinctures that you drop either into a beverage or straight into youir mouth. Vapes, waxes to dab, and flower to smoke (I never thought I would enjoy hemp like this, but it tastes good.). Oh yeah , it works very nicly as a topical for sports injuries and arthritis, and other skin issues like acne, I'm telling you CBD is great stuff, in my opinion.
However, if you're not a smoker and the oils and tinctures are too intense for your liking, there are edibles. Some are very sweet and others not so much, depends on the maker and so on.
To each his/her own. Good luck deciding. I use mine in many forms including topical. There are just so many ways to use it, provided that you like it.
Chong's Choice Gummy Bears & Watermelon Slices Bundle
The reason I choose Chong's Choice by Diamond is simple. They are the best, Tommy Chong will tell you that too, that's why he chose Diamond to produce his line of CBD products. He did his research after having his own struggles with CBD and he found that Diamond by far had the best product and technology on making it.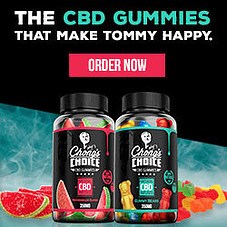 When I got my first order of the Gummy Bears I knew I was ordering more. They were not overly sweet, and just tasted great. Considering that I do not care for real sweet things, these are perfect. The Watermelon Slices were too sweet for me, but my fiance loves them. So getting the bundle is perfect for us.
For me the benefits have been less pain all the way around,my back, knees, shoulders, and elbows all thank me. I also use a CBD infused lotion and pain relief rub, both have increased the softness of and vitality of my skin. Not to mention the focus I noticed with working, reading and writing as well.
For me the difference is like night and day, but I cannot speak for everyone. CBD affects each person differently, and I know how I have benefitted from using CBD, I don't make any kind of claims of what CBD will do for you.
I am not a doctor of any kind, so I would never do that. As a matter of fact I would encourage you to speak with your physician if you are taking any medications that could be affected by CBD.
I have definitely read the claims that CBD is a cure-all for cancer,this is not true, even Tommy Chong will tell you that he used CBD and marijuana in conjunction with modern medicine to get where he is with his cancer. They both helped get through but, by no means did the holistic treatment work on its own, unfortunately.
I love the honesty.
It's All About Personal Choice
I will probably always use CBD and probably marajuana as well, that is my personal choice. I find that they both help me in different ways. I do not push my thoughts or beliefs on others. I will defend them, but not push.
So I leave you with this: Thank you for visiting my page and reading my review on Chong's Choice Gummy Bears & Watermelon Slices, please feel free to leave a comment below. I will get back to you as soon as possible.
Stacie Fortson
Go Green With Hemp