I take my comfort serious these days. I work hard, and when I come home, I like to slip into some comfy pants/shorts and a clean T-Shirt. I only have a Wal Mart in town to shop at and they are limited on brands, styles, colors, etc…, so I shop online a lot more than I ever thought I would.
Yeah I could buy my comfy clothes at Wal Mart, but I get tired of the same selection. They have a certain style and don't really stray off it. I can drive 2 hours in any direction and get to a good shopping mall, all mountain curvy, windy roads that are icy most of the time, so, online shopping sounds good.
These are the most comfortable lounging pants I have bought in a long time. They are great for around the house, exercising, or even a quick trip to the store. They're super comfy and look pretty nice too.
prAna pants come in a range of sizes from x-small to x-large, and you can get them in three colors charcoal, cargo green and light gray.
So far I have worn them for relaxing and quick runs to the store, and they have been perfect for me. I love the 1″x 1″ ribbed elastic waist band, it is not too tight and it still holds the pants up perfectly.
Being made with over 50% hemp they are lightweight and breathable as well. Also, they don't hold odors nor do they stain easily either. I have not tried the light gray colored pants, I tend to buy darker clothes being a mom and pet owner.
Why Hemp Fibers For Fabrics
Hemp is a very renewable resource and has many uses including making clothing items. Why is hemp a good choice for making clothing?
There are a few reasons for this. Hemp's fibers are longer and stronger than just about any fiber known to man. This means that our clothing will last longer and stay looking nice longer too. It is said that hemp clothing does not wear out, it wears in.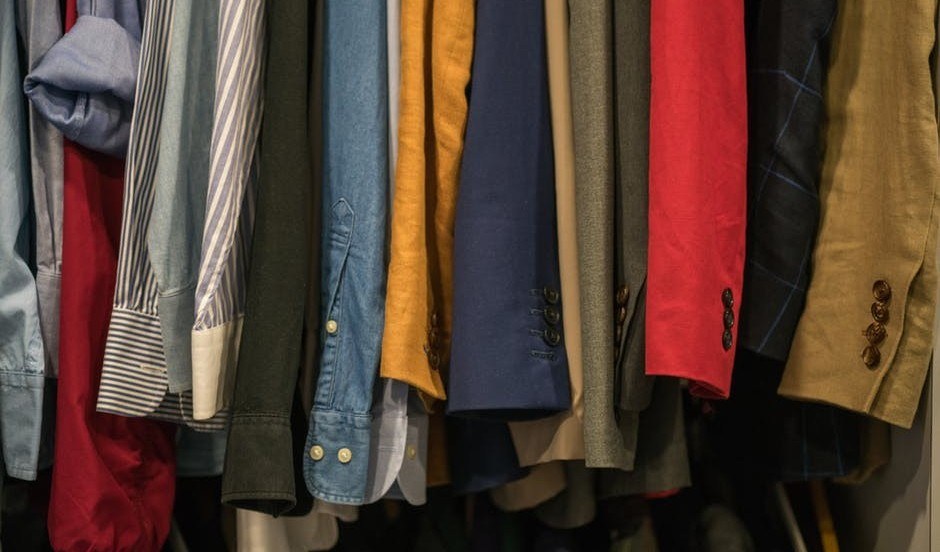 These fibers can be conditioned to make very soft fibers from very coarse fibers and maintain it's durability and strength. And hemp blends very well with most other clothing fibers for different textures and styles.
Hemp is naturally antibacterial and anti fungal, it is also hypoallergenic. This means that hemp fibers will not mold and mildew easily, nor will it retain odors. Also, if you have allergies, natural 100% hemp made clothes and bedding are perfect for you because they are hypoallergenic.
Fabric made from hemp also has a natural wicking ability. Wicking is the ability to absorb moisture from your skin and allow air to flow in helping keep you dry and cool.
Not to mention the fact that growing hemp is a very easy process, and requires very little if any pesticides and herbicides. Hemp plants will grow with very little attention, this plant can be grown virtually everywhere, it adapts to the climate and thrives. It is much like a weed, a very useful weed.
Hemp plants create more oxygen than most other crops that are grown in the United States; and it yields more final products per acre than most of its competitors as well. There are more than 25,000 uses for this plant in our society, there is no reason we should not be utilizing hemp to it's fullest potential.
Hemp fibers truly are superior to most other fibers in my opinion.
I found these pants on Amazon, you know me guys, a lot of my reviews will be Amazon products, I shop there a lot, and I am an affiliate marketer for them. They make shopping easy. By following the link above you will see the latest deal on these prAna Cozy Up Pants.
I love the product selection, their outstanding customer service, and all the deals that come with my Prime membership. Why wouldn't I shop with Amazon is more of the question for me.
Who Is prAna
prAna is a clothing company that started in a garage making fashionable eco-friendly yoga clothes. They have grown into a wonderful company, with a great reputation for making clothing for just about any occasion, and prAna tries to leave less of a carbon footprint in the process.
Not only do they care about how the plants are grown for their hemp and cotton fibers, but they are also concerned with the treatment of the animals that are involved in the materials they use for making their clothing.
This company is also very particular in how all the materials are handled and processed for their clothing brand. prAna is trying to eliminate the use of harsh chemicals and dyes in our clothing.
The founders of prAna say we should be just as conscious of what and how our clothes are made of, as we are of what we are eating. Which makes sense, we should be very aware of what we are wearing on our skin.
Comfy Pants Made By A Trust Worthy Company
Try one pair, and you will buy more, that is how comfortable these pants are. They are breathable, yet warm which makes them perfect for every season.
prAna Cozy Up Pants are soft yet durable, they feel like they will last for a very long time and not lose their shape or comfort. I feel that I have made a solid purchase with these, and other customers feel the same, they leave 5 star reviews.
Knowing that they are made by such a reputable company that is very conscious of the impact they are making on the environment; and that they are trying to leave less of a carbon footprint, makes a difference to me.
Their clothing is reasonable priced throughout their line as well, so it is not like this extra care for the environment is costing the consumer extra in the long run either.
I happen to love my prAna Cozy Up Pants and I hope you buy a pair too. You will thank me.
I would love to hear what you think about prAna Cozy Up Pants, please feel free to leave a comment below.
As always, thank you for reading my review, I hope it was helpful.
Stacie Fortson
Go Green With Hemp