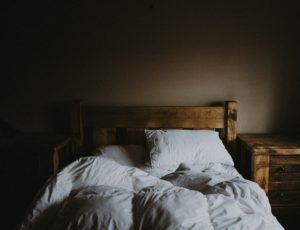 Getting a good nights sleep is very important, Delilah Home Organic 100% Hemp Bedding can help tremendously.
We all know that having a good mattress is the most important part. We must also have good sheets. After all they surround you all night long!
Choosing good bedding can be a difficult decision, as there are many choices out there. You need to think about what your sleeping needs consist of when deciding which sheets to buy.
Do you sweat a lot at night? If you do, then you need sheets that have a great wicking ability to help keep you dry and comfortable. These sheets also need to "repel" odors and not get mildewy, otherwise you need to change your bedding almost daily. I am a night sweater, so I understand these needs!
Do you have allergies to any fabrics or dyes? If you do, most linens will give you issues. Finding the right one can be quite the battle.
If you have these issues or just want a set a bed sheets that are made from hemp, then your search is over, Delilah Home Organic 100% Hemp Bedding is just what you are looking for!
About Delilah Home Organic 100% Hemp Bedding
Organic 100% Hemp Bedding, is the perfect choice for any sleeping needs. There are many reasons to choose hemp bed sheets aside from just comfort and a great nights rest, here is a list of the wonderful attributes of using Organic 100% Hemp Bedding.
Hemp cloth has wicking abilities, which is the ability of absorbing moisture and evaporating it into the environment.
Hemp, being naturally antibacterial, helps to protect against dust mites, bacteria and fungi.
Hemp has a pleasant natural aroma.
Unbleached, and undyed, exhibits it's natural color, being 100% organic with no added chemicals or dyes, they are complimentary to any bed.
Hemp bed linens is especially loved by allergy sufferers and is often purchased by parents for their children.
I found the best deal for Delilah Home Organic 100% Hemp Bedding on Amazon, and I have provided a link for each size, for easier shopping.
Different Sets
Each set contains different pieces depending on the size you order. NOTE: there is not a fitted sheet in this set.
Why Choose Delilah Home Hemp Bedding Over Cotton?
Delilah Home Organic 100% Hemp Bedding is made in Ukraine. It is grown by a farming cooperative, and is hand spun, the whole process includes no usage of pesticides, fertilizers, insecticides, or herbicides, nor do they use harsh chemical dyes, or any kind of irritants or allergens in the process.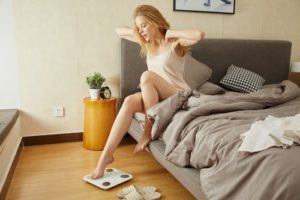 Hemp is naturally antibacterial and anti fungal, so it will not easily mildew, or hold odors. Also, it has the best wicking abilities to keep you dryer throughout the night.
Hemp fibers are longer and stronger than cotton fibers and last longer. They will not stretch or become out of shape. Hemp is more absorbent and better insulating than cotton.
Alas, growing hemp is leaves less of an environmental footprint. Everything we do leave an environmental footprint, it just depends on the severity of the footprint, as to the impact on the environment. Hemp is by far easier on the environment than cotton. Cotton takes more water, and harmful chemicals and pesticides during the growing and processing.
So in the end it is better to choose sheets made from hemp fibers as opposed to cotton.
I would love to hear what you think about hemp bedding. If you have tried it, or even if you would just like to. Please feel free to leave a comment or question below and I will get back to you as soon as possible.
As always, thank you for reading my review.
Stacie Fortson
Go Green With Hemp