Go Green With Reusable Hemp Shopping Bags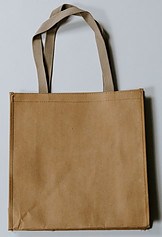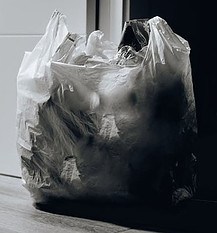 Reusable shopping bags are becoming more popular, which is fabulous as we need to cut down on our use of plastics. While convenient when leaving the store, the plastic bags are creating a huge environmental issue.
Mother Earth News has a wonderful article on why we should use reusable cloth shopping bags. In this article they explain why plastic bags are not the best for recycling. Even with a special place to drop them off, they are not being recycled properly anyhow. This is the beginning of the problem.
People use them as trash bags, poop bags, and other various reasons, until they cannot be used anymore, which is good. But then they end up in the landfill, and they are light and aerodynamic, so they just fly off after being freed from their debris by the wind.
Ending up littered across the landscape, stuck in bushes and tress, they do not biodegrade easily. They also end up being consumed by livestock and other animals, creating even more issues.
So using reusable shopping bags is the best choice for many reasons. Why create issues that do not have to exist, especially with such an easy solution.
What Is The Best Reusable Grociery Shopping Bag
There are a lot of reusable bags to choose from on Amazon. You want to make sure that the bag you choose for your groceries is strong for handling canned goods and boxes.
Hemp Go Green 100% hemp reusable shopping bags are very strong, they can take the pointy corners of the boxes with no problem, and they hold canned goods way better than any plastic or paper bag ever could!
When you buy your Hemp Go Green 100% hemp shopping bags, you will find that they are very easy to care for as well. Simply wash and dry them, and fold them, and store them in your pantry or a closet.
Eco-friendly, you will help save the planet with every reusable bag you buy.
This bag comes with a Lifetime Satisfaction Guarantee, if at any time you are not happy with your bag, you can return it for a full refund including shipping!
It is the same size as a brown paper grocery bag.
Small inside pocket for coupons and cell phone.
Made from the thickest 100% hemp canvas.
Are There Other Comparable Bags To Choose From?
Herbsack Linda Organic Hep Canvas Tote Bag With Avacado Trim is another quality reusable shopping bag. This bag is also made with 100% hemp canvas, and is durable enough for all of your shopping needs.
Made In The USA
100% Hemp
Exterior pocket for ease of use
Should length handles that wrap under for extra strength
Extra Large Capacity. 14.5″ tall x 16″ wide x 6.5″ deep
Conclusion
No matter the bag you choose, you will be helping save the environment. Our children and their children, and so on will thank us in the future for making such a wise decision today.
In the long run the grocery stores and other merchants should be happy, this would save them a lot of money and potentially make them more, with lasting customer relations.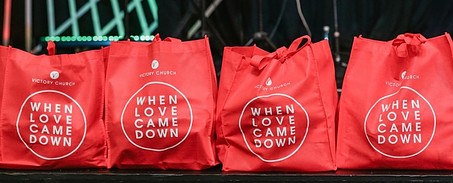 The bags could be offered to customers at a moderate price by each merchant, with their logo on them just the same as plastic ones have, and offer discounts to people who bring their bags in to shop, helping to create repeat business.
I would love to know how you feel about using reusable shopping bags, please feel free to leave a comment below. I will get back to you as soon as possible.
As always, thank you for reading my review.
Stacie Fortson
Go Green With Hemp