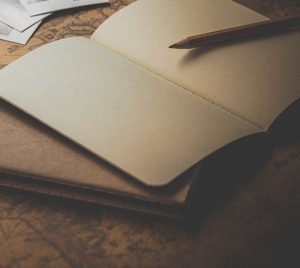 When shopping for paper for creating your "masterpiece" on you have to keep a few things in mind. You cannot just simply use your average run-of-the-mill paper. You want your masterpiece on quality paper, after all, your work is only as good as the paper it is on.
There are certain qualities one must look for in art paper. Your paper should be of sturdy construction to hold your chosen medium. Also, the paper you choose should be acid free so it will last longer without fading, cracking, or discoloring. Being acid free also means the paper is of archival quality. These are the major aspects to look for in good art paper.
I personally choose to use the entire line of Greenfield paper. I use the sketch paper for the quick burst of creativity, and then when I am feeling a bit more serious I pick the heavier drawing paper. When I am feeling extra creative and want to do some water colors, Greenfield has me covered there as well with their watercolor paper.
You just can't go wrong when you choose Greenfield paper. Not only are you getting some of the finest paper for creating your works of art, but you are saving trees in the process. Greenfield's line of art paper is made from Hemp and other post consumer products, NO TREES.
24# sketch weight (90 gsm)
Natural White
European laid Finish
25% Hemp/ 75% Recycled Fibers
Acid Free/ Chlorine Free
Archivial Quality
Inkjet Printer Compatible
With maintaining high quality, this paper from Greenfield is a lighter paper and perfect for those quick sketches or sudden burst of brainstorming.
Another great purpose this paper served for me was for my college assignments. I took online courses for my graphic design degree. There were many sketch assignments, and assignments that we needed to first print out a certain box to draw in, with this paper being inkjet compatible, it made these assignments easy to complete, without buying cheap quality paper that I don't like to use.
70# sketch weight (180 gsm)
Natural White
European laid Finish
25% Hemp/ 75% Recycled Fibers
Acid Free/ Chlorine Free
Archivial Quality
Inkjet Printer Compatible
I love this paper for my more serious drawings. It holds many mediums quite nicely, from pencil to pastels. When you use this paper, you know your work is on quality paper. It is thicker and heavier than the sketch paper, and it feels like it will last forever.
Once again this paper came in very handy when completing assignments for my college courses. This paper unlike the sketch paper was not used for printing and drawing, we completed finished pieces on this paper type. Yes, they were particular on the type of paper used for your assignments. We photographed these assignments and handed them in that way.
The reason I liked this paper for these assignments, aside from just loving the paper, is simple, less glare. Paper puts off a glare when photographing in bright lighting, this paper did not have as bad of a glare in the lighting required for capturing a photo of my drawings.
110# sketch weight (300 gsm)
Natural White
European laid Finish
25% Hemp/ 75% Recycled Fibers
Acid Free/ Chlorine Free
Archivial Quality
Being a lot thicker, this paper is great for watercolors, it is, by far, the best watercolor paper I have ever used. I really like the way it takes the paint and handles the moisture, and when my work is dry, it looks wonderful. I definitely used this paper for my watercolor assignments.
Having the assurance of archival quality paper, I know my paintings will last as long as my drawings. For the artist in me, this is comforting knowledge. After all, that is why we create, so many can appreciate our work for years to come.
Buying All Three Saves Money
Being a creative soul, I bought the bundle to start with, and now I just replenish what I am low on. I like to have my supplies on hand for those creative juices to be able to flow when they want.
If you choose to buy all three bundled together through Amazon you will save money too. If you are a Prime member, this bundle is covered with the Prime member shipping.
Being an affiliate marketer for Amazon, I find a lot of great deals while looking for items to review. This just happens to be one I use regularly, and I truly do love it.
Why Choose Greenfield's Hemp Paper Over Any Wood Paper
I cannot say it enough, this is quality paper, Greenfield just knows how to make quality paper.
I am an artist, and when I create a new masterpiece, I want my work on paper that is of higher quality. I want my work to last for generations. When I create a new work of art on this paper, I feel very confident in the quality and longevity of my work.
The main reason to choose paper made from Hemp is saving trees. There are many types of hemp made paper products that are made and can be alternately purchased. This could cut the use of wood made paper and help save our planet.
How much will it help is what most people wonder. It would help a great deal as a matter of fact. Hemp creates four times the amount of product per acre compared to trees. That alone would save so much clear cutting in our forests for paper.
Then there is the amount of clean oxygen hemp provides while growing. Hemp cleanses more breathable oxygen than most plants, so if we were to start growing it on large scales our clean breathable oxygen will increase. And with the many uses for the plant, there could be fields of hemp producing clean air across the entire United States, and the world if legalized worldwide.
I cannot come up with one single bad reason to switch to using hemp made paper. In the long run it will save so many trees and provide a local income for many people worldwide, if allowed.
I would love to hear what you think of Greenfield Hemp Paper. I would also love to know what your opinion of switching to an alternative paper source. Please feel free to leave a comment below.
As always, thank you for reading my review. Feel free to follow the links to get your Greenfield Hemp Sketch, Drawing, or Watercolor paper.
Stacie Fortson
Go Green With Hemp