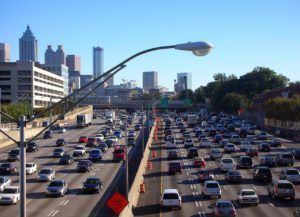 With our country having well over 30 million miles of roads to drive on, and the amount of people we have driving on them; we should be thinking about how Industrial Hemp can replace petroleum.
We all know, or should know by now, that the petroleum fuels are very harmful to our environment, and our own health. Which leads me to wondering why we as consumers have not demanded a safer fuel by now.
The technology for making bio fuels is not new at all. As a matter of fact, the very first diesel engine invented by Rudolf Diesel was made to run on peanut oil that he made as well. He displayed his invention at the World Exhibition in Paris in 1900, that's well over 100 years ago people!
Instead of using fuels made of vegetables, we somehow ended up with petroleum based fuel instead. Big money in the wrong hands can create very evil things is all I can say.
That being said, we should take a look at what types of fuel can be created using Industrial Hemp. Also, we should consider how safe they are to store and the effects of the emissions put off by using them. All of this will be covered in this article.
Hemp Diesel Really?
Yes you can make diesel fuel from hemp just like any vegetable or nut. I am not a scientist at all, but I don't have to be to say that we should be using a renewable resource that is non-invasive to our planet, to make our fuel from.
Biodiesel is the only type of alternative fuel that can run conventional, unmodified diesel engines without creating issues.
It is just as biodegradable as sugar and less toxic than salt, so it can be stored anywhere and is very safe to transport. Petroleum fuels cannot make these claims. The flash point for this fuel is 300 degrees versus petroleum's 125 degree flash point.
This fuel is 11% oxygen by weight and has absolutely no sulfur in it. Using this fuel can extend the life of your diesel engine because it is more lubricating than it's petroleum counter part.
I was surprised to find out that you can just dump hemp oil into your diesel tank, just the way it comes from the press. I would have thought there had to be more processing involved.
I got my information from Cannopy Corporation (changed ownership), they are a company that is dedicated to developing Industrial Hemp in all aspects. They are involved with developing hemp in many ways including foods, bio fuels, plastics, construction materials, and phyto chemicals studies and productions.
Ethanol Made of Hemp Too!
While the biodiesel is made from the seed of the plant, ethanol is made from the stalk fermenting. Through gasification, acid hydrolysis, and enzyme processes hemp can be made into ethanol and methanol. Yeah that's a mouth full for me to, say it ten times real fast.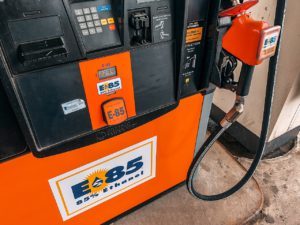 All joking aside, this fuel is a wonderful replacement for ethanol. You will not need to modify your vehicles gas engine at all to use it either.
Hemp beats out corn in making methanol, it can make 10x more than corn, corn is the leader in bio fuels right now, but Industrial Hemp is a much better source, and can be grown without the use of pesticides. This is good news to our poor honey bees that are dying off at rapid rates due to pesticides.
We all know that the petroleum fuels are putting carbon monoxide into our air at rapid rates. Well Bio fuels like Industrial Hemp, help to maintain the natural balance of the earth's natural 02 andCO2 levels.
With the new laws being passed legalizing the use of Indutrial Hemp, in turn it gives the right to grow hemp back to the American farmers. Industrial Hemp could very well become the new fuel of the world. Not to mention all the other products that can be made with this wonderful plant.
Lamp Oils
Using oil lamps is an old school thing of course, but did you know that hemp seed oil can be used as lamp oil as well. Our Declaration of Independence and Constitution of the United States was drafted on hemp paper, and more than likely the oil used to fuel the lamp for light was hemp oil.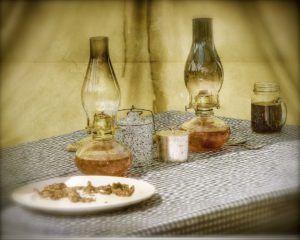 It is said to illuminate a room better than any other lamp oil. And the cook off is probably a lot more pleasant than other oils as well. Used with a hemp wick it was probably a cleaner burning combination than what is used now.
My mom used oil lamps when I was a kid, she kept them around for the power outages and what not. I have no clue what was in the oils we burned freely in our living room and bedrooms, I can bet you my whole paycheck that it was not hemp oil! And we did not have the hemp wicks either. I do know that when set close to a wall, the smoke turned the walls black.
Lubricants
I have been searching for a motor oil made from hemp seed and so far I have not found one. I keep getting turned back to the bio diesel. Hemp Oil is said to be more lubricating in the engine than petroleum fuels. I will keep up my search on this one.
Okay, so we are all adults here, did you know that they are making lubrication for sex from hemp seed oil. Apparently this has been in practice for some time now, in past years it was combined with animal fat to create sexual lubricants. Honestly I had no clue what-so-ever.
The reviews I read say it is slippery, and does not get that sticky feeling that other lubricants leave you with. Rather, it leaves your skin smooth and almost silky, with no odors to mingle with our natural aroma.
Then there are the health and beauty lotions and oils made from hemp as well. These lotions claim to not only soften the skin, but also to be a naturally anti-aging agent as well.
As to which, this I can say, I love my hemp lotion and after shower/bath oil. I get compliments on how young I look all the time. I am 45 years young and very proud of every year of it! Most women are ashamed or embarrassed of their age, NOT ME!
Hemp Really Can Do Everything Petroleum Can But Better!
Yes it can and more!
Industrial Hemp can be used in every single aspect of our lives, that is how versatile hemp is. It can do everything that wood, cotton, and petroleum can do combined.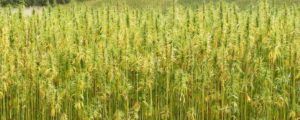 It is beginning to make so much sense as to why the competitors felt the need to shut down the growth and production of Industrial Hemp. Hemp was just to well know, too reliable and renewable, and had way too many uses for them to compete with.
Thank heavens times are changing! People across the world are starting to see through the lies we have been blinded with for so many years. The world being told that hemp and marijuana are dangerous to our society and mankind as a whole, that's just the biggest crock I have ever heard!
Whereas these competitors of Industrial Hemp, used lies and fear to get the public to stop using Industrial Hemp, I want to persuade people to use Industrial Hemp with the truth. I do my research to find facts.
One fact that I have found is that the 100% hemp car supposedly built by Henry Ford isn't quite all the stories claim. Firstly it is not 100% hemp, there are many other materials that were used as well, and the car was never finished.
Not saying anything bad here, I just don't want people to be mislead. I want people to make a clear and honest decision about using Industrial Hemp, not one filled with myths and lies.
In recent times there has been a car body that is made of 100% hemp, that also runs on hemp fuel. Jay Leno drove it on his show "Jay Leno's Garage". This car body is said to be more durable than any car on the market today, and lighter as well.
This vehicle was made by Bruce Dietzen a retired Dell executive. Bruce created this car in 2017 and named it Renew. Bruce was inspired by Ford's hemp vehicle creation, and took it a step further, he drives his.
I am fascinated with every search that I do on Industrial Hemp and it's uses. I encourage everyone to do some research on this topic. I am sure you will be quite stunned as to what you find as well.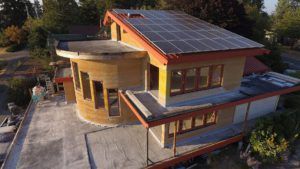 I would love to hear what you think on this topic, and the general theme of my page. Please feel free to enter a comment and I will get back to you as soon as I can.
Thank you as always.
Stacie Fortson
Go Green With Hemp