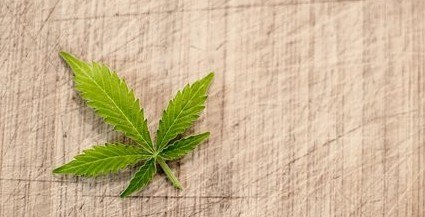 Hemp fibers are some of the strongest fibers known to man. There are many items that can be made from the fibers of hemp, from rope and twine, to shirts and underwear.
When these fibers are used for fabrics, the material lasts substantially longer than that made of cotton or other synthetic fabrics. Instead of wearing out and getting holes, they just break-in more and become more comfortable.
So that favorite pair of jeans, that always ends up with a hole in the worst area, would be a thing of the past. Your favorite jeans would just become more and more comfortable for much longer. Thus, saving you money in the long run.
Hemp fabric has the natural ability to wick moisture from the skin, making this ideal for making clothing items. There is also the bonus of the material being natural anti-fungal and anti-bacterial, which means no moldy mildew build-up, and no orders either.
It kind of makes you wonder why hemp is not already in our clothes that we buy every day, not even combined with cotton.
For years Hemp In Nepal's goods were only offered in Nepal, if you did not visit there, you did not get any of their hemp goods. With recent trade changes, they have begun to expand their sales to the world offering an array of quality hemp products. Their products include:
Hemp Bags
Hemp Clothes
Hemp Laptop Bags
Hemp Hats
Hemp Twine
Hemp Belts
Hemp Jewelry
Hemp Slippers
Other Hemp Accessories
This company makes some of the timeless classic hemp clothes, and accessories that you would expect to see, and in a large variety. All the items are hand made and of high quality! The items offered range in styles that are casual or formal and are eco-friendly.
Hemp In Nepal-The Hemp Manufacture is a privately owned manufacturer, exporter, wholesaler, and retailer. The hemp they use is grown in the Himalayan regions of the Nepal, all other materials are sourced from Nepal as well. This is to help support their local economy. That is their mission even. (This article is aimed at retailers, take note of the quantity limit of each item.)
The customer service is nice, they help in any way, and if you need to return your item it is simple, you just fill out the return information and print your shipping label and mail your package back. You can contact them as well if needed. In all they are a very pleasant company to deal with.
What is a Kurtha you ask? Well it is a long sleeve shirt, it can be a button-up or pull-over that buttons at the top. We normally call them dress shirts (button-ups) and long sleeve T-shirts.
The Hemp Kurtha is the most popular worldwide for the ease of transition from formal to casual. They are made from the finest quality hemp grown in the Himalayan regions of Nepal, and they sell for $18 per shirt if you buy a quantity of 20 or more.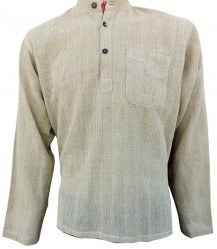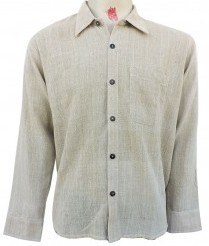 These shirts, in the button-up style, can be worn as dress shirts, tucked in with a suit jacket and tie, or casual wear, untucked and loosely buttoned. The pull-over can be tucked in with slacks and pass as formal, or can be worn untucked and unbuttoned and be totally casual.
If you want to offer a classy shirt in your store for a decent price this is the item for you to order now!
There are many items to display in your store for very reasonable prices. You can easily mark them up to make a profit and still have them affordable. That's one important thing I noticed about Hemp In Nepal-The Hemp Manufacture's wholesale prices.
Comfort and Style That Is Affordable
The Hemp Kurtha offers comfort and style that is for sure! They are lightweight and breathable shirts, being made from hemp gives them an unmatchable quality and durability as well.
As stated above hemp fabric has the natural ability to wick moisture from the skin, is naturally anti-fungal and anti-bacterial. Hemp is the perfect fiber to make clothing from.
If you own your own store or boutique, the price is very affordable to buy bulk and resell, and you will feel good about the product you are offering. Follow my link, place an order, and proudly display one of the finest Kurtha's made.
I would love to know what you think about the Hemp Kurtha. Please feel free to leave a comment below, I will get back to you as soon as possible.
As always, thank you for reading my article.
Stacie Fortson
Go Green With Hemp