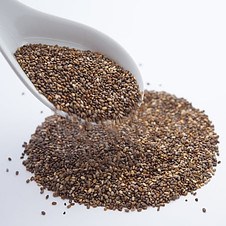 When you are thinking about adding a beneficial supplement to your diet, you should really consider Nutiva Hempseeds. Hemp seeds are being referred to as a super food by many!
These seeds have a rich nutritional profile, and a variety of health benefits. They come from the cannabis Sativa L., which is hemp, and contains little to no THC. The seeds are even less likely to contain any amount of THC.
Instead, the seeds contain high amounts of protein, a perfect balance of omega 3 & 6 and other unsaturated healthy fats, fiber, and vitamins and minerals.
According to Medical News Today, Hemp Seeds can help to protect the brain, reduce inflammation, increase heart health, improve skin conditions, and may help boost your immune system.
A Complete Source Of Protein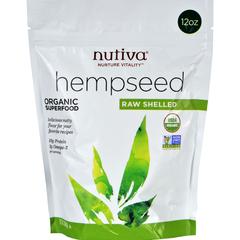 Hempseeds have a rich nutty flavor that is comparable to pine nuts, these seeds have 10 grams of protein and 3 grams of omega 3 & 6 in each serving. Hemp is one of the only plants that has as much protein.
It is considered to be a complete source of protein, which makes it a perfect addition to any Vegetarian or Vegan diet.
You can buy them in whole seed form, shelled raw, or shelled toasted.
For an 8oz. bag of organic shelled hemp seeds, you will pay $13.87, or for a 12oz. bag , the price is $18.62.
There are quite a few ways to use hemp seeds in your diet. You can top any salad with them, add them to your favorite fruit smoothie or milkshake. They also go great in cereals and yogurts as well. You can bake with them, and you can make hemp milk as well.
Some Recipes I Incorporate Nutiva Hempseeds
One of my favorite salads to add toasted shelled hemp seeds to is this southern fruit salad. I am not a huge fan of coconut, so I substitute the coconut with hemp seed.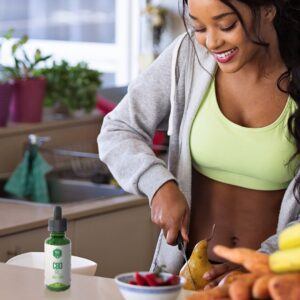 Stacie's Twisted Southern Fruit Salad

3 Red Delicious Apples (peeled and diced)
3 Golden Apples (peeled and diced)
5 Large Oranges (peeled [with a knife] and diced)
1 Cup Orange Juice
1 Cup Sugar
1/2 Cup Pecans (finely chopped)
1/2 Cup Shelled Toasted Nutiva Hempseeds
This fruit salad is sure to please your taste buds!
Another recipe that I like to add Nutiva hemp seeds to is my chocolate chip cookie recipe. Not only do the seeds bring a nutty delicious flavor, but they are packed with protein, essential amino acids, vitamins, and minerals.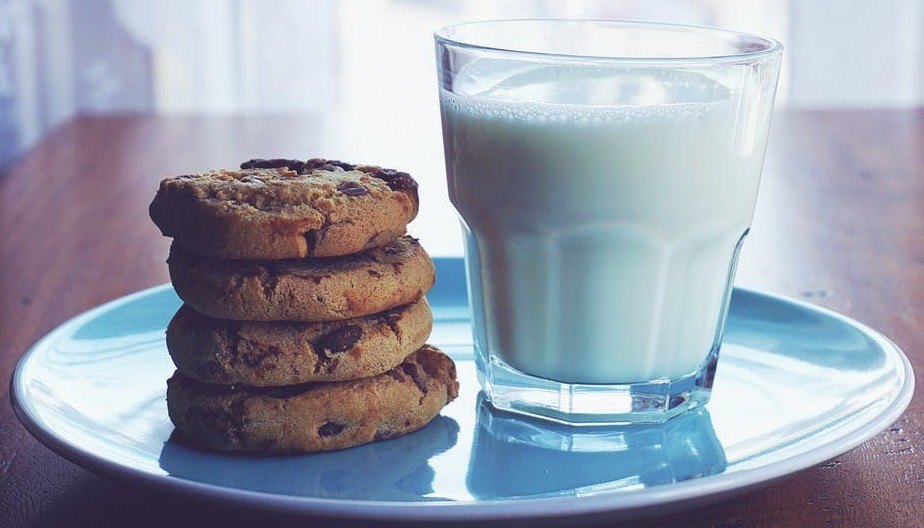 Stacie's Fabulous Chocolate Chip Cookies
2 1/2 Cups Flour (self rising)
3/4 Cup Sugar
1 Cup Brown Sugar (packed)
1 tsp. Salt
1 tsp. Vanilla
2 Eggs
1/2 Cup Butter (Real Butter)
1/2 Cup Butter Flavor Crisco
1/4 Cup Nestle Mini Semi Sweet Chocolate Chips
1/2 Cup Nestle Milk Chocolate Chips
1 Cup Raw Shelled Nutiva Hempseeds (or any brand)
Combine all ingredients, I start with the butter and Crisco, sugars, eggs, salt, and vanilla, then I add the flour slowly, and then the chips and hemp seeds.
Preheat the oven to 375, use a tablespoon for measuring uncooked cookie dough, drop each loose tablespoon full about 1″ apart, and bake for about 8-9 minutes, do not over cook or you will have hard cookies.
I usually bake about a dozen cookies from the dough and freeze the rest as it is just me and my daughter to eat them. We enjoy the nutty flavor that the hemp seeds bring to the cookies! I enjoy the fact that we are getting a healthier cookie out of the deal.
There are so many wonderful recipes that you can incorporate hemp seeds into, or you can just enjoy them straight out of the bag.
Where To Buy Nutiva Hempseeds
You can buy Nutiva Hempseeds from a variety of health food stores, some grocers, and they are easy to find online. I buy mine from The Green Life website. They offer Nutiva Hempseeds in bulk or by the bag as well.
This is a great company as well! They have one mission, "To bring a little more green into every home." They do this by offering great quality green products at affordable prices, and having a top-notch customer service that is willing to help with anything.
This one paragraph on The Green Life's About Us page that really struck home with me was this:
"As people are becoming more educated about what they are putting into their bodies and starting to question what big brands have been selling us for years, we've learned that transparency in the products we use every day is an issue. The food we eat, the toys our children play with, the products we clean our homes with and the shampoos we wash our pets with all hide mysterious ingredients that not only harm the environment, but also harm us. It's time we take control of our lives."
I have said this in a couple of my articles, only in different words. We take control of this aspect of our lives by making smarter purchases that demand change from manufacturers.
A Delicious Healthy Addition
Hempseeds are a very delicious and healthy addition to any diet. They can be added to anything you would like to put them in or on.
These seeds provide many healthy benefits, including being a complete source of protein. Many athletes consume hemp seeds, and other forms of hemp such as protein mixes and hemp milk as well.
All hemp seeds are completely legal, and THC FREE! This means that everyone in the house can enjoy and benefit from eating Nutiva Hempseeds, without concerns of any sort.
If you are looking for a great addition to your diet, look no further! Click on one of the links for Nutiva Hempseeds and get yours today!
I would love to hear your opinion of Nutiva Hempseeds, or another brand you may prefer. Please feel free to leave a comment below.
As always, thank you for reading my review.
Stacie Fortson
Go Green With Hemp