MediPets CBD: Is CBD Good For Our Fur Babies
When it comes to our fur babies we only want what is best for them. With the CBD craze, we have to ask, "Is CBD good for our fur babies?"
Well I have done a geat deal of research on this, and the answer is, YES. MediPets CBD is one of the top quality pet CBD products. You wouldn't settle for second best, why should your fur baby?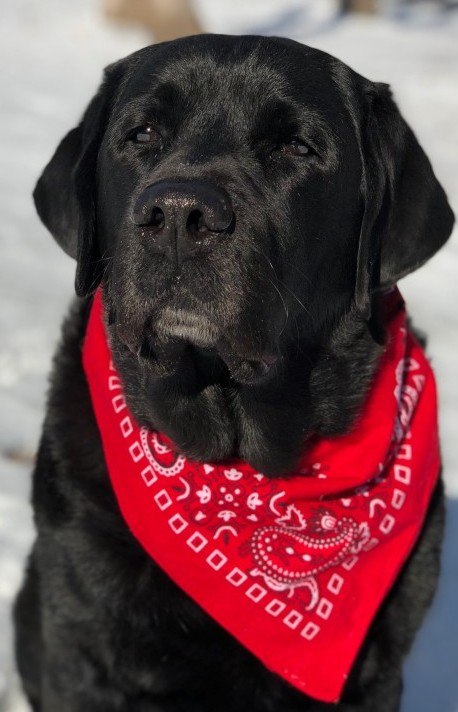 How Does CBD Work For Our Fur Babies
CBD works with our receptors CB1 and CB2, well our pets have those same receptors. They react to THC and CBD, I am not recommending giving your fur babies doses of THC by any means, but CBD on the other hand, yes I do recommend it for your fur baby.
How Do I Know My Pet Could Use CBD
If your pet has chronic pain, anxieties, or behavioral issues, I highly recommend giving CBD a try. I noticed a great difference in behavior and in pain levels too in my fur babies.
Noticable changes I obsevered with administering MediPets CBD
My fur babies are older Labs, they have hip issues like none other, the poor dears. From the first week I noticed a huge improvement in their mobility and spunk as well.
They have not had anxieties since being puppies, but they did have some behavior issues like barking at and jumping on guests. That was so annoying, but that has all ceased as well.
Now when my company arrives, instead of being greeted with loud barking and muddy paws, my fur babies are melow and relaxed. They calmly greet our guests, and go to their beds, this is such a welcomed change.
This is a lot less intimidating when a child enters as well, you can imagine. While my babies are not biters, they are big and can seem overwhelming, especially to a child. Now they just seem very sweet and adorable, and children want to approach them versus run from them.
What brand did I choose to buy for them? Well MediPets of course. They are offered on Diamond CBD's website, and that is one of the only sites I trust to buy my CBD. This is because of their high standards pertaining to CBD quality.
I only buy the best for myself, and I wouldn't compromise when it comes to my fur babies either.
Where To Get The Best Deal On MediPets CBD
Diamond CBD is a U.S. based company and they buy their hemp from U.S. farmers. Their production team is made of doctors and scientists that are striving to create the absolute best quality hemp derived CBD products available.
Their hemp CBD contains a large spectrum of cannabinoids and other naturally occurring molecules found in hemp oil, and they are lab tested for purity and strength. The CBD cannabinoid is being found to have a good deal of health benefits, and is safe to use.
Quality in the manufacturing of the product is equally important to the quality of the product. At Diamond CBD, they take pride in hiring only the best to produce the best.
Exactly What Is CBD, And What Are The Claims of This Product For Our Fur Babies?
CBD is a naturally occurring element in the hemp plant. There are several cannabinoids found in the oil, but CBD is the one of the selected canibinoids that everyone is focusing on. It is said to have some wonderful health benefits, none have been scientifically prooven, aside from aiding with epilepsy, but the list reads…
Anxiety relief (attatchment disorder)
Behavioral Issues (excessive barking, jumping on people, etc…)
Sleeping disorders
Joint Pain Treatment
Anti-inflammatory
An excellent topical for pain and itching ( they can lick it too!)  
Cancer treatment
The list I have compiled is combined from several articles I have found, not on Diamond's page however, they make no medical claims with using CBD.
I encourage you to do research as well, it never hurts to get more information! When It comes to our fur babies, they are just like our children, I have both, I know, my daughter feels the same way, she treats our pets as siblings not property.
This product is very safe to use, while there have been no reported cases of overdose, you should always follow the recommended doses on the bottle for maximum benefits and safety precautions.
Final Thoughts on Pets and CBD
In the end it is a personal choice whether CBD products are right for you and your fur babies. It is not a cure all of any sort, it is just a wonderful supplement that is now available to be enjoyed by all that care to use it.
If you feel that you would like to try it or if you need to reorder, feel free to click on any of the product links in this article. Any link takes you to Diamond CBD which is the main distributor for MediPets CBD Products and many other CBD products.
As always, thank you for visiting my site and reading my review on MediPets CBD offered by Diamond CBD.
I would love to hear your opinion on MediPets CBD for Pets, please feel free to leave a comment below and I will get back to you as soon as possible!
Stacie Fortson
Go Green With Hemp