Shopping for CBD, shop Diamond CBD for quailty CBD products at affordable prices…
Shopping for CBD products can be overwhelming to say the least. I have taken some of the headache out for you by doing a great deal of research on quality CBD products and where to buy them.
I have found that Diamond CBD is one of the top companies to buy your CBD online. They have great deals, awesome customer service, and they are very translucent, (they have third party lab reports for all products offered).
Diamond CBD has so many quality products for sale, it is hard to just feature one product. I have compiled a few sections for finding the perfect product or combination of products for you.
Upon visiting Diamond's site, you will find it easy to find your desired CBD products and brands. Each product has a detailed description and clear pricing for easy decision making. You will also find it very easy to take advantage of some fabulous savings.
Choosing the right CBD product or products is a personal experience, you, and only you know how you want to use CBD. Finding all the types of CBD products with quality brands in one spot is very convenient as well.
Diamond CBD offers more than just their brand of CBD, it is one of the reasons I shop with them. They understand that, yes they have a great product, but others have great products as well. While I have not tried every single product that they offer, I will offer them all, because as I stated, how a person chooses to use CBD is totally up to them.
Please do not hesitate to revisit my site and leave a comment, or your own review of the product you tried, feedback is always welcome.
CBD Gummies
Gummies are a great way to get your CBD dose when you are on the go or even just chilling at the house. Not only do they taste wonderful but there is never a question on the dosage, each gummy contains an equal amount of CBD.
You can keep a pack with you at all times and get your CBD dose without worry. There are a lot of places that are requesting no smoking including vapes, this is a perfect alternative that won't get you booted from any concert or event you would like to attend.
Diamond gives you plenty to choose from , of course they offer their brand, Diamond CBD, also YUM YUM, the Chill Delta 8 and Delta 10 gummies and more.
The Delta 8 and 10 products contain a form of THC, they will get you high.
Some states have banned the sale of Delta 8 and 10 products, if you happen to be in one of those states, as I am, you will not be able to purchase these products. Diamond will not complete the sale as they cannot ship to that state.
CBD Vape Pens, Cartridges, and Refills
CBD Vape cartridges and vape refills are also availabe at Diamond. Vaping is great for when you are on the go, and its easy and convenient too. Diamond offers a nice variety of cartridges and you can get the battery as well, which makes first time purchasing very convenient.

You can get fruity flavors such as Strawberry Lemonade, Cherry Pie, and Guava, or you can go with the more traditional flavors of THC brands like Skywalker and Blue Dream, it is all user preferance on the flavors of course.
If you prefer something more disposable versus a reuseable battery, Diamond also offers disposable vape pens. They are very easy to use and do not require any maintenance, if you are a first time vaper this is quite perfect, they also make perfect gifts.
If you like to smoke CBD flower, Diamond also offers a nice variety there as well. You can get weighed out amounts of flower or pre-rolls in packs or singles. They really try to cover all the bases on what a CBD customer would want.
CBD Pain Rubs And Creams
When it comes to a topical pain reliever, one that is CBD infused, is the way to go for sure in my opinion. I have found that CBD infused pain creams seem to work better for me.
These creams just seem to get right down to where I need relief the most. I have used many sports creams that leave my skin feeling like it has a hangover, that is the best description I can give. The CBD infused sports cream like the Lawrence Taylors brand, I have no issues with my skin feeling weird or hungover.
As always Diamond offers a selection of creams, some are health and beauty creams and some are sports creams, some are endorsed by clebrities others are not.
CBD Oils And Tinctures
Choosing an oil or tincture that is right for you is easy at Diamond, as with every product offered on Diamond's site, there is a complete product description and lab report for each oil and tincture to make consumer shopping easier.
There are many different flavors and strengths to choose from. Also, you can choose a CBD Isolate, which contains strictly CBD. Or you can choose a Full Spectrum CBD, which contains a full spectrum of the cannabinoids found in the hemp plant.
Diamond offers such a huge selection of oils and tinctures; from CBD for people to CBD designed specifically for our fur babies, there is something for everyone that desires to use CBD.
Why To Shop With Diamond
Why shop with Diamond CBD? Trust is the main reason, Diamond offers quality CBD products that you can trust. You can view every lab report for each product. The customer service is impecable, they really want happy consumers.
Not to mention the deals, there are always deals on quality CBD products at Diamond CBD.
If you are a new customer you will get a very nice introductory offer, and as a returning customer, there are plenty of deals to take advantage of as well.
Diamond CBD is all about making CBD affordable for everyone's lifestyle, having great deals is the best way to obtain that goal.
When you place your ordere with Diamond, they keep in contact with you through-out the entire process. They send updates on your order regularly, and once you have recieved your order, they ask for your review of the product.
This ensures that you remain a happy customer.
Personally my favorite customer service feature is the emails while waiting for my order. There have been many times I have placed an order and felt ghosted by the comapny until my order finally arrived.
I have never felt that way with Diamond CBD, they kept me informed about where my package was and when I could expect to see it in my mail box. When my CBD arrived, they sent me an email telling me that my CBD order was in my mailbox. Every time I order, I feel at ease knowing my CBD is on the way and if there is an issue Diamond will be right on top of it.
Thats peace of mind that you don't always get from many companies.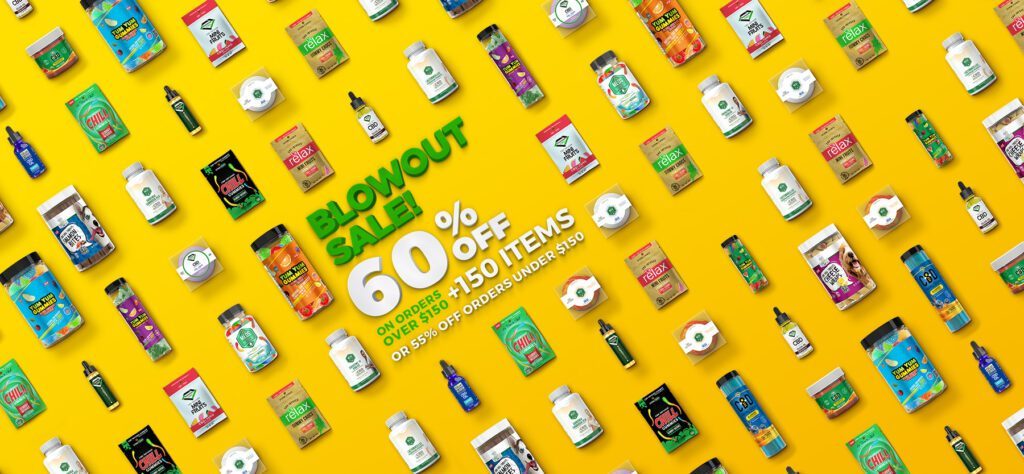 As always thank you for visiting my site and reading my review on Diamond CBD. Please feel free to leave a comment for discussion, or even just a review of Diamond CBD products or CBD in general.
Stacie Fortson
Go Green With Hemp