Hemp seed oil is one of the best oils for healthy skin and hair, who would have guessed that?
If we use this in our diet and as a topical, it would provide supreme skin and hair conditions! The essential fatty acids and amino acids are at a perfect balance for the human body, inside and out.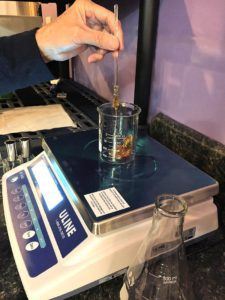 We have what we call essential fats, these are not created by our bodies but we need them. And we have the non-essential fats, these are created by our bodies, but we need more of them on average than what we create. Hemp seed oils contain these at a perfect balance for our internal and external use.
This oil is very a great skin and hair moisturizer and it is more absorbent than either olive or avocado oils. Also, hemp oil has natural anti-inflammatory properties, and an abundance of vitamin E, it will give your skin a more youthful look with fewer wrinkles.
This makes for a wonderful make-up remover and facial cleanser. The reasons for this are quite simple really. Hemp oil is very nourishing for your skin, and it doesn't remove any of the natural oils you need for fighting bacteria, and we all know that bacteria is the main cause of acne. Basically, it balances the hydration of your skin so you don't get the bacteria build up under dead skin which can cause acne.
With hemp skin and hair care products it does not matter what your ethnic background is, this product will work for you. You have to buy one that is suited for your individual needs as with any product. Each person does have their own hair and skin needs after all.
Out of all the products available, that I have tried, so far my favorite brand is Hempz. They have an assortment of products and fragrances on Amazon. I find a lot of great deals on Amazon, they have great prices, wonderful shipping, and superb customer service!
You can buy many forms of Hempz skin and hair products, I have a few here for you to check out. If you like any of them just follow the link and you can buy one or more of them.
This shampoo is made with 100% pure natural hemp seed oil and leaves your hair shiny and manageable. My hair is very course, so for a shampoo to make it feel soft is amazing to me! I don't even have a water softener, but my hair feels like I do. This quite possibly is the best shampoo and conditioner I have ever used.
I prefer the Sweet Pineapple & Honey Melon Volumizing Shampoo & Conditioner  for the fragrance. It is not over powering at all, just gentle and refreshing. It leaves my hair very shiny and soft, silky feeling really. My hair doesn't feel weighted down, just all bouncy and nice!
So far after a week of use (5 washings), I have noticed that washing my hair on a daily basis did not seem to dry it out as other shampoos do and the conditioner did not weigh it down or make it feel greasy too soon. My hair has been quite manageable and in seemingly better condition after just one week!
I am going to continue using this product and let you know more on updates, and if I try other scents.
Oh boy, I found the matching body wash and after bath oil to the Sweet Pineapple & Honey Melon Shampoo & Conditioner! This completed my set and doesn't leave me with combating aromas at the end of my showering.
The body wash really makes you feel clean and soft too, with a very pleasant aroma! Finishing up with the matching body oil was the icing on the cake! I also have very dry skin to go along with my course hair, so finding a great body wash and after shower body moisturizer is essential for me.
If I do not use any lotions or oils, my skin will ash up and crack, and sometimes bleed, so I try to keep it moisturized, and so far this has been the best product for lasting moisturizing! I will continue to give updates on the performance of this product.
This is a sweet holiday deal or any time of the year deal really! You get the Sweet Pineapple & Honey Melon Body Wash, Body Lotion, and Lip Balm all for only one low price! That is an amazing deal! Click the link to take advantage, and notice that if you are an Amazon Prime member there are buying bonuses as well!
I am a line cook for a living, if you are not sure what that means, I will explain. I work at a restaurant, and I am the grill cook, I have what is called a flat-top, and a char-broiler, on the flat-top I cook many items from fish to thinly sliced steak and on the grill I cook burgers, chicken, and salmon. It's easiest to say that I cook a variety of foods and I usually go home feeling pretty greasy.
So I need a body wash that works! Also, I follow up with a moisturizer that does not clog my pores. I have found exactly what I have been looking for with these products.
This Really Is A Plant For Mankind
We are getting to know our hemp products fairly well by now, and I think it is fair safe to say that, we have been getting the shaft for some time now!
This plant is not only good for the inside of the human body, but the outside as well. Studies are showing that even animals benefit from the use of this plant's products. The environment can benefit from the use of these plants many products.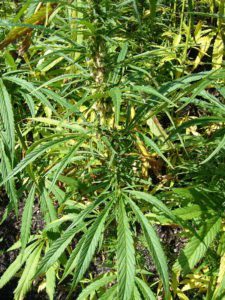 Its almost like cannabis was intentionally created just for mankind, it has been here just as long as we have. And it has been used by almost all mankind throughout history in one form or another.
Let me know what you think about the products I have mentioned in this article, and the overall topic in general.
Feel free to leave a comment below, I will get back to you as soon as possible.
Thank you as always.
Stacie Fortson
Go Green With Hemp